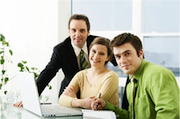 TRANSLATIONS FOR REAL ESTATE TRANSACTIONS
1 (877) 626-0642
1 (855) 337-2852
info@legaltranslationsystems.com
If you are a foreigner buying real estate in Miami, South Florida or anywhere in the United States, you are likely to be asked to provide translations of certain financial documents, especially if you are financing it. We provide certified notarized translations of the following documents for real estate purchases:
Bank statements (totals converted to USD)
Banking references
Letters from accountants
Bylaws of companies
Real estate registration
Income tax returns
Pension documents
Payment slips
Foreign exchange documents
Money remittance documents

To get a free quote, send your scanned documents to info@legaltranslationsystems.com or fax them to (212) 786-7241. You may also call for an appointment (305) 397-8081.