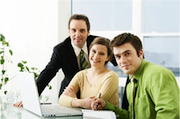 NEVER A HIDDEN FEE FOR CERTIFIED TRANSLATIONS
Do not be fooled by Per-Page translation offers!
Many translation services advertise a per page pricing structure  for certified translations that sounds sweet and inexpensive. In turn they overcharge everything else. READ ON.
(877) 626-0642/(855) 337-2852
TRY THE LEGAL TRANSLATION SYSTEMS (LTS) DIFFERENCE AND SAVE
| | | | |
| --- | --- | --- | --- |
| DOCUMENT TYPE | COMPANY "A" THAT ADVERTISES US$ 24.96 PER PAGE AFTER HIDDEN COSTS ARE APPLIED (*) | LEGAL TRANSLATION SYSTEMS ALL INCLUSIVE PRICE (Including Notarization, Certification and Priority Mail) | WITH LTS YOU SAVE |
| 1 – page Swiss Birth certificate | US$ 57.16 | US$ 57.00 | US$ 0.16 |
| Argentine birth certificate with stamps in back | US$ 82.11 | US$ 57.00 | US$ 25.11 |
| 2 – page Venezuelan Birth certificate | US$ 93.87 | US$ 57.00 | US$ 36.87 |
| Simple 2-page Colombian transcript | US$ 82.12 | US$ 67.00 | US$ 15.12 |
| Simple 4-page transcript in French | US$ 132.74 | US$ 87.00 | US$ 45.74 |
| 9-page Brazilian tax return | US$ 257.54 | US$ 197.00 | US$ 60.54 |
| 400 page educational document in Spanish | US$ 10,016.89 | US$ 3,507.00 | US$ 6,509.89 |
| 3,000 word translation from Italian into English | US$ 360.00 | US$ 300.00 | US$ 60.00 |
 GET READY TO SAVE
To get a Quote without hidden fees send your documents to info@legaltranslationsystems.com
(877) 626-0642/(855) 337-2852
EXPLAINING HIDDEN FEES
First of all these companies  fail to tell you is that there is no such a thing as a certified translation without notarization in the U.S.. So, you are sold on the idea that your one page birth certificate will cost only US$ 24.96, but, without notarization it is worthless…
Additionally, most places that require certified translations demand a physical, paper document – a digital one does not suffice.
Third, these companies' per page price only applies to pages with a maximum of 250 words, sometimes 100 – and a large number of documents have pages with as many as 600 words, even some birth certificates (from Venezuela, from instance). Most Court decisions exceed 250 words per page, and so do some transcripts. Once the magic number of 250 words is exceeded these companies generally charge $0.12 per word (by comparison, our per word charge without rush is US$ 0.10). Meanwhile, if a page only has a stamp or signature, or fifty or so words, they still charge the per page rate!
Some companies charge separately for paper documents. Others might use blanket "digital" certifications, explained below.
WATCH THE LTS DIFFERENCE
Example –  company "A" that advertises $24.96 per page. Great price! Think again. They charge, separately, US$ 19.95 for notarization and US$ 12.95 for mailing (actual mailing cost is US$ 7.00, so they overcharge you US$ 5.95).  Let us say you have a 1-page Swiss birth certificate (they are all very simple). After adding all charges, it would cost you US$ 57.16. LTS charges US$ 50.00 + US$ 7.00 (Priority Mail), a total of US$ 57.00, so LTS is cheaper. If the birth certificate has a second page, like most Argentine birth certificates, with stamps, it would cost you US$ 82.11! At LTS the fair price would still be US$ 57.00.
Another example – a simple two page college transcript in Spanish would cost the same US$ 82.11, while at LTS it would cost US$ 67.00 (sent by mail). Some transcripts can run 3 or 4 pages: at Company A, it would cost US$ 132.74 after all hidden charges. At LTS, in most cases this document would cost only US$ 87.00.
For larger documents, the difference is even more spectacular. We recently did a 400 page document from Spanish into English, which cost our happy client US$ 3,500.00. At Company A, it would cost at least US$ 10,016.89. The difference is astounding. Because of our 34 years of experience in this business, we know which parts of this document NEED to be translated in this particular situation, while Company A would probably insist the entire thing MUST be translated, in order to apply their per page price. We provide this expertise at no extra cost to you.
WE DO NOT USE BLANKET NOTARIZATIONS
Other companies, in addition to charging notarization apart, also charge extra when you want a paper document, which by the way, is required on most cases. Some of them might be improperly using a "blanket" notarization – that is, a single notarized affidavit which is photoshopped over and over again, as a digital document, and is then used multiple times reducing their cost. Notarizations must always be original to be valid. Thus, when a paper document is required, they have no option but to get a real notarization, and charge extra for it.
Another issue, which is as important as the ones noted above. Many advertisers claim the use of "electronic platforms" to prepare their translations. That means they are probably prepared by a low cost overseas wholesaler, who is often not a native speaker of either English or the source language, using one of the several free language translation tools in the market - the same you can get online. If you have used language translation online you know how bad it is. Several of these "wholesalers" use people who might be well versed in information technology, but are not linguists. At LTS the professional translations are prepared, edited and signed-off by an experienced human translator.   
WE DO NOT USE SUMMARY TRANSLATION TEMPLATES
A few low-cost per page operators use Summary Translation Templates, for example, Summary Translations of Birth and Marriage Certificates, which are rejected by USCIS and other agencies.Summary translations are simple tables used by such operators, which list a limited number of criteria which can be easily obtained from the document in a foreign language, then feed into such document. Even a document as simple as a birth certificate can come in different formats in a single country, with different pieces of information. WE PROVIDE FULL TEXT TRANSLATIONS OF DOCUMENTS. In certain cases, Summary Translations are accepted, for instance, by certain Courts (in certain instances), by mortgage companies, etc. We only provide such summaries when allowed by the Court and attorney. 
GET THE DIFFERENCE TODAY.
To get a quote send your documents to info@legaltranslationsystems.com
If you are local, come to our office.
LEGAL TRANSLATION SYSTEMS
220 71st Street, suite 217
Miami Beach, FL 33141
(877) 626-0642/(855) 337-2852
Among the types of documents we translate are:
Birth certificates

Marriage certificates

Divorce certificates

Death certificates

Pre-nuptial agreements

Baptism certificates

Diplomas

Certificates

Transcripts

Bank statements

Course outlines

Letters of reference

Vaccination cards

Affidavits of support

Personal documents

Report cards

Bank statements (totals converted to USD)

Banking references

Letters from accountants

Bylaws

Articles of incorporation

Business licenses

Contracts

Real estate registration

Income tax returns

Pension documents

Payment slips

Foreign exchange documents

Money remittance documents

Military records

Professional reference

Newspaper, magazine, internet articles (as evidence for Immigration cases - special talent, refugee petitions)

Petitions

Scientific articles and abstracts

Police reports

Medical bills

Property appraisal

Medical reports

Medical exams

Driver's licenses


Hospital records

DNA Exams


Personal identification documents

Legal proceedings

Property title (homes, boats, cars)

Rogatory letters

Financial statements

Invoices

Credit reports

Business correspondence and emails

Private correspondence and emails

Power of attorney

Children's custody document

Wills
TRADUÇÕES - TRADUCCIONES - UBERSETZUNG - TRADUCTIONS - TRADUCERI
Please notice we do not provide academic equivalency reports. These can be obtained from a company such as World Education Services (wes.org). However, you do need to have your document translated before you send it to them, they do not work with documents in foreign languages.
Services can be paid by credit card, debit card, paypal or cash.
For local service, set up an appointment.
220 71st Street, room 217
Miami Beach, FL 33141
One block from Collins Avenue
Phone (305) 397- 8081. Call for appointment For Out of State callers, toll-free (877) 626-0642
(305) 397-8081 (for calls only Mondays through Fridays 10 AM to 6 PM)
info@legaltranslationsystems.com
Fax (212) 786-7241 (virtual fax)
Our office hours are from Monday through Friday, 10 A.M. to 6 P.M.
Translating documents from Brazil, Canada, Portugal, Haiti, Angola, Mozambique, Italy, Spain, France, Germany, Monaco, San Marino, Austria, Liechtenstein, Luxembourg, Switzerland, Argentina, Uruguay, Paraguay, Colombia, Honduras, El Salvador, Costa Rica, Guatemala, Venezuela, Mexico, Cuba, Ecuador, Peru, Bolivia, Panama, Suriname, Netherlands, Belgium, Romania, Aruba, Curacao, St. Maarten, Dominican Republic, Togo, Ivory Coast, Rwanda, Morocco, Mauritania, Cameroon, French Guiana, Martinique , Guateloupe, St. Barth, St. Pierre et Miquelon, French Polynesia, Algeria, Tunisia, Benin, Burkina Faso, Burundi, Central African Republic, Chad, Comoros, Congo (Brazzaville) Democratic Republic of the Congo, Guinea Bissau, Djibouti, Equatorial Guinea, Gabon, Guinea, Madagascar, Niger, Senegal, Seychelles
We translate birth certificates from the following languages:
SPANISH
PORTUGUESE
FRENCH
GERMAN
ITALIAN
GALICIAN
CATALAN
ROMANIAN
SWEDISH
DANISH
NORWEGIAN
ICELANDIC
HUNGARIAN
POLISH
SERBO-CROATIAN
DUTCH
TURKISH
CZECH
SLOVAK
FINNISH
RUSSIAN (For Russian, client is required to provide transliteration of document into the English alphabet, to ensure there are no discrepancies)
Please notice that birth certificates must be typewritten and legible. If the birth certificate is handwritten, the client is required to provide a typed copy of the handwritten portion, which will be compared to the provided document. Parts which cannot be ascertained will be considered illegible. For old style family books, only the birth records will be translated.
WE DO NOT PROVIDE TEMPLATE BASED SUMMARY TRANSLATIONS, for these can be rejected by authorities. Beware of companies that provide such translations.
 (*) This is a hypothetical figure. Per page pricing differs somewhat, but in general amount to the same, with variation on prices of add-ons and minimum per page thresholds.